I was one of the early adopters of iPhone 5, got it through pre-order on day 1. I badly wanted to get back to ios after some difficult time with Galaxy S2 on ATT (Part of it was battery drain in the Samsung ATT custom build of Android).
It has been a smooth ride with iPhone 5,  some new after features and a better camera etc.  But once in a while my mails would stop arriving, I have 2 exchange and Gmail configured. When I'm out with my family, I will suddenly realize that  I'm not receiving mails anymore. On closer look iPhone would have lost the data connection, and it wouldn't pick up LTE, till I restart the phone.(Restart  & Apple no way right 🙂 ).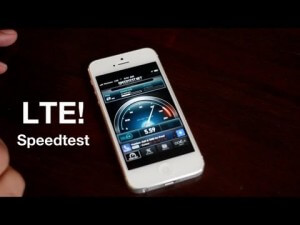 On the other hand none with Galaxy S3 had the same issues,  and once few other of my colleagues got the new iPhone 5 did we find that it common to all iPhones,  Local ATT suggested switching off LTE. The phone is now doing fine on 4G, but  with LTE the device couldnt stay  connected.
So anyone else from other cities facing the same problem??