There is a burning debate going in both American and Indian Technology sectors pertaining to H1B VISA reforms. These debates were started by Donald Trump's victory and fueled by his "America First" slogan. Additionally some of the new legislation introduced by Darrel Issa and another one by Chuck Grassley & Dick Durbin, has created excitement and confusion within the industry.
Both of these laws focus on setting a minimum Salary for H1B's and other financial restrictions in obtaining the VISA. The truth is they wouldn't need a new system to establish this, there is already a well planned and detailed system of wages followed for every H1B VISA.
Prevailing wages for H1B (Labor Condition Application – LCA )
For an employer to apply for a H1B VISA the following process needs to be completed.
Determine the role of an prospective employee defined with Department of Labor. link – Labor Site for wages
Identify the skill level per Department of Labor site –Link to pdf
Determine the location by State and County where the employee will be working.
Find the prevailing wage for the role,skill level and location. Wage Search here.
This wage updates every year (3rd quarter of every year) with Cost of living adjustment.
This wage revision happens every time a H1B employee applies for extension, change of role or change of location.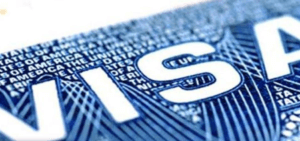 Does the prevailing wage system work ?
If followed legally this system works to the benefit of employee and reduces incentive for hiring H1B vs local hire.
Playing with above data you can clearly see for the same role in Idaho and California , the wage will vary 20K-30K per annum.
Minimum salary in locations like New York, New Jersey and Los Angeles will be already near or above 100K.
What is broken in the prevailing wage system?
Not all employers inform the employees of the role/skill selected for the current job.
Some employers choose the lowest possible role to keep the employee's salary lower.
While a minimum wage in Chicago is 110K per annum, the same role and skill will be 80K in a suburban location 25 miles from Chicago city. Employers tend to keep these lower cost locations to avoid paying City salaries while still working near a city.
What is the current situation in H1B abuse?
Most of big name companies have already outsourced all their immigration needs to US firms like Fragomen Worldwide. This has reduced  the blame and abuse drastically reduced in these Tier 1 outsourcing companies. These include companies like TCS, Infosys, Wipro & HCL .  Most of these companies have been always under constant audit and added scrutiny has cleaned up some of the rot.
There are still other smaller firms who work as body shops by keeping employees in payroll and contracting them to other firms for commissions. These firms typically have 10-50 employees and will not have actual contracts or orders for projects, instead they will supply employees for Time & Material pricing model. These firms will not raise any flags due to exemptions for small companies and will not have resources for hiring larger firms and are known to indulge in false resumes and W2 forms.
Despite all this the availability of employees for new technologies is very thin. More than anything these firms provide training for the employees in the newer skills and guide them in placements.
In most cases employers who hire for newer skills expect future employees with experience in newer technologies and Local employees who are displaced due to Mainframe or COBOL struggle to gain newer technology expertise due to lack of opportunities or better trained competition.
Will discuss possible solutions in subsequent articles, please add your comments and will reply/update if any corrections.