Nokia 5800 – Touch. Play. Share
The Nokia 5800 Xpress Music is the Nokia's first touchscreen mobile phone. One touch to music, video and more. One touch takes you to the music and upto 35Hrs of crystal clear music on an multi-format player. The dedicated Media Bar brings mobile entertainment on hand with superior surround sound and high-resolution widescreen viewing.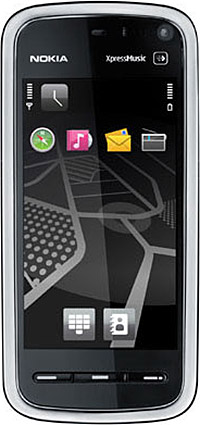 Nokia 5235 – Play. Touch. Inspire.
The Nokia 5235 Ovi Music phone is another milestone added to  Nokia's touchscreen list. This handset brings you closer to the world of music you love. With Nokia 5235 you can avail Unlimited Music downloads from the Nokia Music Store. Access your music with one tap of the Media Bar – then listen to your tracks in quality sound for up to 33Hrs after only one charge.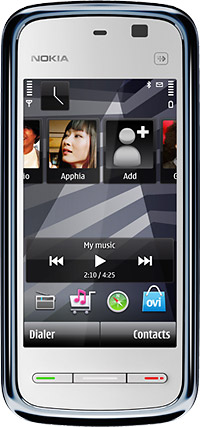 Both these mobiles offered by Nokia is unique in its own way. The comparison between these devices can help you to choose more wisely.
Similar Physical Features
Both the mobiles have the following features to be similar and its has been listed below.
HSCSD (High-Speed Circuit-Switched Data)
GPRS (General Packet Radio Service)
EDGE (Enhanced Data GSM Environment)
UMTS (Universal Mobile Telecommunications System)
HSDPA
Bluetooth
USB Connectivity
SMS
MMS
Email
GPS
Java
FM Radio
Camera
Video Recording
Color Display
MP3
Games
Calendar
Voicedialing
Predictive Text
Display resolution (HxW) 640 x 360 pixels
LCD size 3.2 inch
WAP Version – 2.0 XHTML, HTML
Touchscreen
Voicememo
PC Synchronization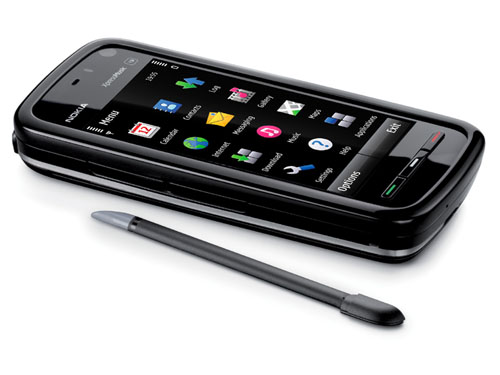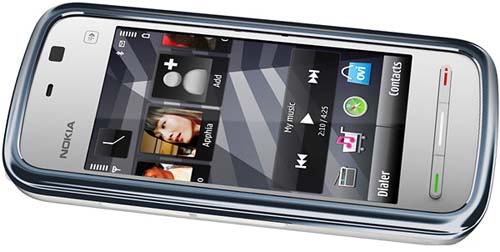 Though the mobiles have similarities in their features there are few other features that are considered to be unique. Lets take a look.
Comparison/        Nokia 5800/        Nokia 5235
Model/            Navigation Edition/        Comes with Music
Weight/            109gm/            115gm
Size(HxWxD)/        111 x 52 x 16mm/        111 x 52 x 15mm
Standby time(H)/        406/            438
Talk-time/            528/            420
Camera Resolution/        3.2Mp/            2 Mp
Camera Zoom/        3x digital zoom, autofocus/    3x digital zoom
Camera Flash/        Yes/            No
Second Camera/        QCF(176×144 pix)upto 15fps/    No
Display Colors/        Upto 16.7 Million/        Upto 16 Million
Memory/            81 MB/            320 MB
Expandable Memory/    16GB,8GB included/        16GB
Rss Reader/        No/            Yes
SyncML/            No/            Yes
OS/            Other/            Symbian
Price (Rs)/        13800(app)/        9000(app)