Heralded as the poster child of Indian IT industry has been struggling in the last few years to maintain its coveted top spot in Indian IT industry. Though it still kept the  market out performer tag even during past year, indications were very clear that all was not well with the IT bellwether. When the likes of TCS were chipping away with good performances after the recession, Infosys never really got out of the mud.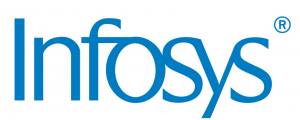 Among the major companies Infosys was the one who undertook so many cutbacks to employees and also had tight purse even during recruitment, but with the  lower than expected Performance and TCS overtaking Infosys, it might give more room for Infosys to go back to Basics and improve itself.
When a change of this magnitude happens it usually involves leadership changes and quite unexpectedly  Mohandas Pai, who was rumored to be the next CEO   has put in his papers. Though he publicly cited other reasons, the real reason was the disappointment due to not being considered for top post.  The board was not interested in a HR Head to lead the organisation during the tough times.
Also Infosys is looking for a restructuring  in the model of TCS few years back.  The board wants individual vertical heads who can lead their own mini organisation with their own path but aligned to company's goal. With this approach they will want loose control at the top and stronger  heads for these mini organisations.
But rest assured it looks like TCS will be the top Indian IT services provider atleast for next few years.