Apple iPad is ready for preorder as well as sales in 9 European countries.They are U.K., France, Italy, Spain, Switzerland and Germany, which will be followed in July in Austria, Belgium, Ireland, Luxembourg and the Netherlands.Earlier the date was getting postponed but now there are many APPle shops selling iPad.Many plans for iPad are introduced in UK.Following are the plans in UK
pay £7.50 a month for 1GB of data a month on Hutchison Whampoa's 3 network
pay £25 for 10GB a month on Orange
Pay-as-you-go and daily price plans will also be available.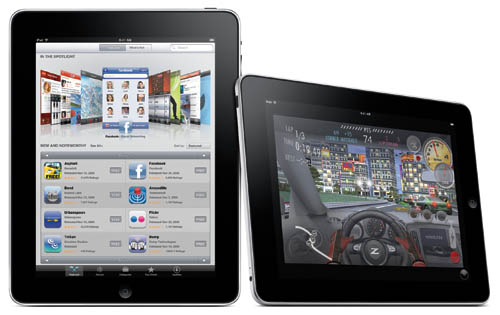 Price of iPad seems to be very similar to that was in US but only difference is in US it is dollars and in UK it is in Euro but the numbers are same
The tariffs are similar around Europe.
£429 for the 16GB
Wi-Fi-only model £599 for 64GB,
between £529 for the 16GB Wi-Fi/3G rising to £699.
Much awaited device in Japan is iPad and there also it got released and there were many people standing in front of Apple store in Queue.There were around 1200 peoplr standing in front of the store.Japanese people have craze over iPad mainly to read magazines and to play games.
Apple Japan is selling both the Wi-Fi only and 3G versions, starting at 48,800 yen and 61,800 yen, respectively.
(Visited 59 times, 1 visits today)