India's first netbook which has an inbuilt 3G modem. To stay connected to the internet you need not require TATA Photon Plus USB stick separately which saves money, also more importantly there is no risk of breaking the modem even if you are careless as it is inbuilt. This modem has a capacity of upto 10% faster than any other external USB modem.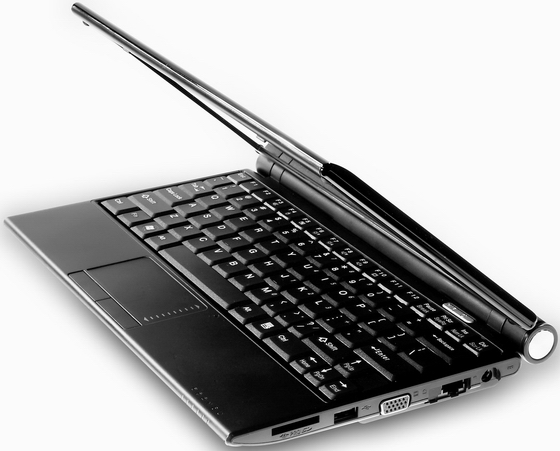 Ultra Slim and Thin – This zipbook is Ultraslim! Its just 1.1Kg, and hence Olivezipbook can be rightly described as a passport of portability. Olivezipbook can fit your handbag, suitcase and briefcase, which eliminates the outdated diary that you carry.
Cool Colors – Olive zipbook is available in 4 cool colors
Lamborghini Yellow
Wine red
Apple White
Jet Black

Preloaded Windows XP – The new cool zipbook is offered with preloaded Windows XP whereas other manufacturers provide only Linux OS. This again saves money.

Webcam – This zipbook is not only offered with inbuilt modem but also with a inbuilt webcam. So now you can get in touch with your loved ones at anywhere and anytime. Our new netbook is completely reliable as it a genuine Intel Atom  processor.
Storage – The storage of this netbook is amazing. With a 160GB hard drive our netbook offers tons of storage for all your videos, photos, music and more…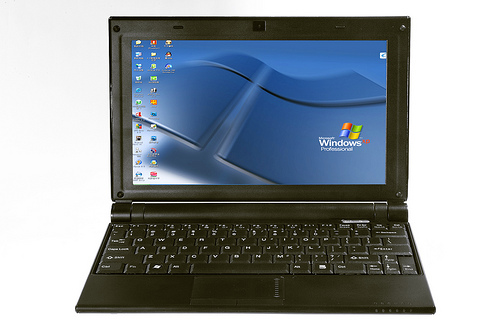 General Specifications
Processor – Intel Atom N270 1.6 GHz (Intel)
Chipset – Intel 945GSE+82801GBM(ICH7) (Intel)
Screen – 10.2″
Video Card – Integrated Gen3.5 GFX Core (Intel)
Memory – 1GB DDRII (optional 2 GB)
Storage – 160 GB 2,5″ HDD
Operating System – OEM Win XP Home Edition SP3 (Microsoft)
Keyboard Type – QWERTY 82 Keys
Input Device Type – Touch Pad
Screen Resolution – 1024 X 600
Color Depth – 32 Bit
Optical Drive – Optional (external/not included)
Card Reader – 3 in 1 (SD/MS/MMC)
Lan – WLAN abg 802.11 b/g
Fax / Modem – Azallia Interface 56K Fax / Modem (optional)
Webcam – 1.3 MP
Battery Type – Rechargeable Lithium-ion 3 cell Battery, 2000mAh ((Optional) 6 Cell, 4400mAh)
Dimensions – 265mm x 185mm x 25mm
Weight – 1.2 KG
Wireless Connectivity
WiFi – Supported B/G
BlueTooth – Yes (Optional)
IrDa – No
3G Modem – Integrated (EVDO/ HSPA)
Multimedia
Speaker – Yes, 2 Speakers
Mic – Yes
Headset / S-Out – Yes
S-Video Out – No
Interface
USB – 3 Ports
Firewire / IEEE – N/A
VGA Port – Yes
Slot – N/A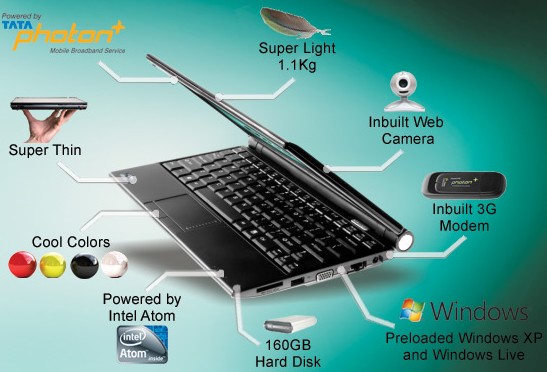 Price
This zipbook with all these stunning features costs only Rs. 17,999/-
Savings – You save nearly Rs.7500/- as you need not purchase a USB stick separately for internet access  (Rs.3500) and you need not install Windows XP as its is offered with the net book (Rs.4000).
(Visited 155 times, 1 visits today)