Nokia it seems is obsessed with the number 6600, afterall the original Nokia 6600 was its first ever successful Smart Phone. After the failure of its 6600 Slider now Nokia has launched a better upgrade 6600i Slider 3G with top of the line features. First the looks and Coolness factor
This phone adds the much needed ?? curvy looks to the Boxy slider design of Nokia high end phones. Imagine a N85 looking better wih curvy looks. It picks the design of the old Nokia 6600's curvy looks.  The phone looks pretty neat and it will help everyone to compare this beauty with existing phones in terms of size and dimensions.
To compare Nokia 6600i 's looks and dimensions we took some other popular sliders of the current generation. The cool Nokia 7100 SuperNova, Nokia N85 , Nokia N95.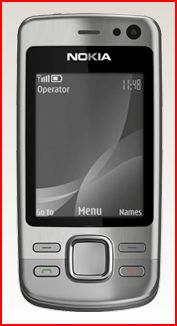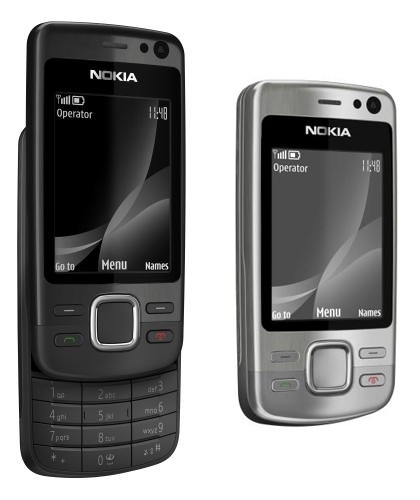 The dimensions are  Height (length)  x  Width x Thickness . Below are dimensions (thickness) comparison of Nokia 6600i,N85,Super Nova 7100,N95 8GB, Nokia 6300 and N96.
Nokia 6600i slider            –    93 mm  x 45 mm    x  14.2 mm
Nokia 7100 Super Nova –    98 mm x 48.4 mm x  15 mm
Nokia N85                            –    103 mm x 50 mm x 16 mm
Nokia N95 8Gb                  –     100 mm x 53 mm x 21 mm
Nokia N96                           –     103 mm x 55 mm x 18 mm
Nokia 6600 Slider           –
So the results are clear the new Nokia 6600i is definitely smaller in terms of dimensions compared to Super Nova 7100 by 5 mm in length and 3 mm in width. The  new Nokia 6600 is same in its thickness to Nokia Super Nova 7100. The phone is definitely thinner compared to the N95 and N85. The Nokia 6600 has the same dimensions as that of new Nokia 6600i.
In terms of the weight  .Below are weight comparison of Nokia 6600i,N85,Super Nova 7100,N95 8GB, Nokia 6300 and N96.
Nokia 6300 (Bar)                  –   91 g
Nokia 6600i                          –    110 g
Nokia Super Nova 7100 –      103 g
Nokia N85                             –      128 g
Nokia N95 8GB                   –       129 g
Nokia N96                           –        125 g
The new 6600i is little heavier than the Super Nova 7100 but lighter than the NSeries phones. We also compared it with Nokia 6300 one of the lightest and thinnest phones, the Nokia 6600i is almost 20 grams heavier.
Feautures :
Nokia 6600i is a 3G ,   S40 series phone with top of line features like 5MP camera and 2.2 TFT screen.
Screen resolution – 320 x 240
Colours  – 16.7 Million
This is a standard resolution for almost all the above mentioned phones. But the colours does make a huge difference in Nokia 6600i. It has 16.7 Million colours bringing 6600i to the level of other N series phones like N96 and N95.  Compared to this the Super Nova has only 65,000  colours.
Talk Time  – 4 hours (240 minutes)
Standby  –  350 hours
When the colours increase the battery life reduces, the talktime of Nokia 6600i is half that of Super Nova 7100 and equal to other N series phones.
Internal Memory – 20MB
External memory – micro SD upto 8GB
Symbian Platform – S40
Operating Frequency – GSM 800 / GSM 950 / GSM 1800 / GSM 1900
WCDMA 850 / WCDMA 2100  (GSM ,  3G, UMTS )
Camera :
Pixels of 5 MP  at 2592 x 1944 Image resolution comparable with N95.
Digital zoom upto 8x and Dual LED Flash, Image stabilizer , has 30 fps video recording in QVGA format.
Messaging and Communications :
SMS , MMS , Email (settings for Gmail,Yahoo and MSN ) , Pop , SMTP and Video Calling.
Internet :
WAP , xHTML  browser with Flash support. The broswer has java plugin and much more. The protocols used are HTTP, WAP and XML.
Music and Video (Media):
Video player supports 3gpp and Real Media content.
Music Player – AAC , MP3 , Real Audio , MPs, AAC+ and  eAAC+
FM Radio.
Connectivity :
Bluetooth 2.0 , wireless LAN , GPRS , EDGE and  3G  (depends on country)
Package Contents :
Nokia 6600i slide
Nokia Battery BL-4U
Nokia Connectivity Cable CA-101D
Nokia Stereo Headset WH-203
Nokia High Efficiency Charger AC-8
Nokia microSD Memory Card MU-22
(Visited 110 times, 1 visits today)