With Android numbers skyrocketing in every major network, Google has announced its second phone Nexus S this time manufactured by Samsung. The phone (GSM) will be sold unlocked  and can be used it with any network. The phone will be sold through Bestbuy with either a TMobile Contract or unlocked. The phone is expected to be sold at $550 unlocked or 149$ with a new or upgrade  2 year contract.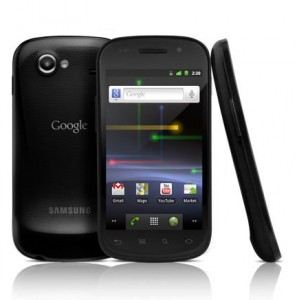 Nexus S looks promising, with Samsung as its manufacturer and a impressive hardware Resume to bolster the new Android Gingerbread OS (Android 2.3).  Nexus S runs on the 1 GHz 1GHz Cortex A8 ( HummingBird ) Processor with 16GB iNAND memory inbuilt. It has Gorgeous 4 inch AMOLED screen,  The camera is 5 MP with autofocus and flash, with 720p Video capture capable.
As you would expect has a full array of Google Products, and can act as a WiFi Hotspot allowing upto 5 devices to connect to it freely. Nexus S comes with Google Maps 5.0 Beta boasting 3D maps. Also the Nexus S supports Near Field Communication (NFC).
The phone also has 6.7 hours talktime on 3G and 14 hours on 2G. There is certainly lots of excitement about the Nexus S,  unlike Nexus One which failed to take off like other Android phones, this can be a big boost to Google in the hardware space ahead of its Chrome OS launch.
(Visited 85 times, 1 visits today)