Good news for mobile lovers. Spice has launched a mobile Spice M-7070. Its quite a competitive offer in
the market. Best features of this mobile is Dual SIM GSM based mobile with the beast feature of 5MP
camera.
This mobile looks cool, light weight also looks boxy which is offered black in color. All these features are
available just for Rs.7990. The talk time is upto 3 Hrs and the standby Time upto 220 Hrs. This mobile
comes with not only a desktop charger but also with a travel charger.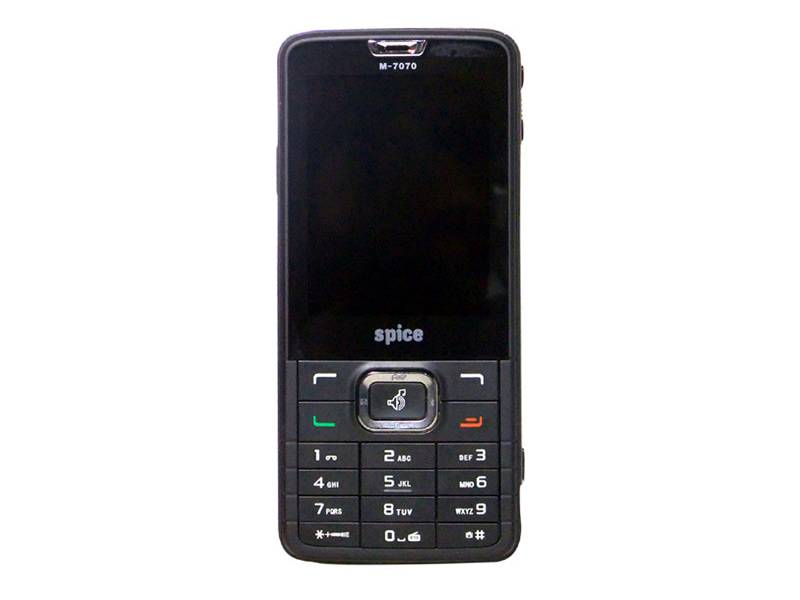 Storage
Phonebook Capacity – 1000
Memory Card Type – T-Flash
Memory Card Support Capacity – Upto 16 GB
Phone Memory – 19 MB
SMS – 1000
Physical features
Multi SIM
5 Megapixel Camera – 8X Digital Zoom
T-Flash Card Support – 16 GB
2.4" 262K Screen
Battery – 850 mAh
Motion Sensor
Stereo Bluetooth
High Quality Video recording
FM recording
Face Detection, Auto Focus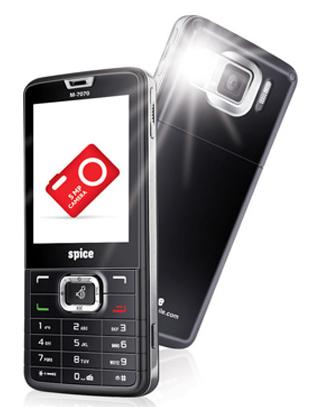 Picture Perfect
M-7070, the 5 MP Camera Phone with auto focus, face detection and  with several other fantastic features.
5 Mega Pixel Camera
With the powerful 5MP Camera, gives you a new experience of photography. You can also take prints of
upto 9"x6".
Auto Focus
It has a smart auto focus feature.The camera automatically performs the excellent job of identifying the
subject. all that has to be done is to just click.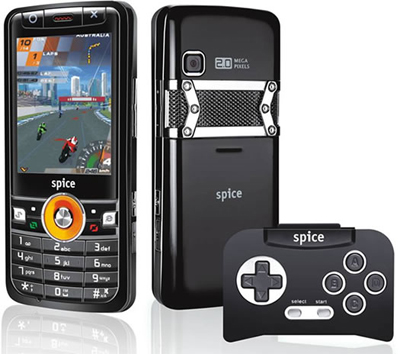 5 Photo Capture Modes
Normal, Best Shot, Continue Shot, Burst Shot and EV Bracket Selection helps you to click a flawless
image.
Dual LED Flash
The Dual LED Flash gives you daylight like illumination, enabling you to take pictures even in low-light
conditions.
Face Detection
This mobile posses a feature of face detection which is the best quality of the phone. It automatically
detects the human faces and adjusts the focus and exposure even before the click.
8X Digital Zoom
Distance is not the hindrance to click photos. It is made easier with 8x digital zoom. This camera phone
allows you to zoom upto 8 times and get close, real close.
Anti-Shake
This feature of the phone ensures the photos blur-free. With this feature anyone can click a amazing
picture.
(Visited 114 times, 1 visits today)