Trump administration has shown what is to come in next few months for companies using H1B, the filing fee was increased by 35% on the second day and first full day of the administration. While these fees are not going to dent margins , they will eventually add up. The increase also signals the expected trend.
As soon as the Trump administration has sworn in , new fees and forms went effective immediately. The filing fee increases have been a sharp 30-50% increases across the board for H1B, Green card processing etc.
New H1B filing fee is $460 effective immediately, before Jan 23 2017, this fees was at $340. This is 35% increase.
Additionally the I-140  Immigrant Petition for Alien Worker filing fee increase by $120 to $700.
Below tables list Fee increases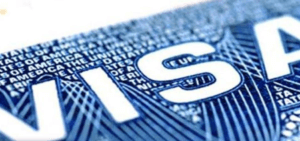 I-485 filing fees increased from $1070  moderately and is applicable as per below table.
I am…

Form Fee

Biometric
Services Fee

Total

Under 14 and filing with the I-485
application of at least one parent

$750

$0

$750

Under 14 and not filing with the I-485
application of at least one parent

$1,140

$0

$1,140

Age 14 – 78

$1,140

$85

$1,225

Age 79 or older

$1,140

$0

$1,140

Filing Form I-485 based on having been
admitted to the United States as a refugee

$0

$0

$0

Filing as a refugee under section 209(a)
of the INA

$0

$0

$0
(Visited 89 times, 1 visits today)