With the advent of Apple's iPad the tablet market was wide open, and addition of Android has brought several worthy alternatives to Apple's iPad. Most of the devices provide a good set of features and a capable hardware. Though most of the devices wont match the leading tablets in every sense, but they all satisfy some of the more common functionality like Web Browsing ,ebooks , Email, Video, Music and Apps. Lets have a look at the alternatives.  We will look at HeroTab C8, Coby Kyros and ASUS Eee pad.
HeroTab C8 – $189 , 7″ Capacitive Multitouch, Android 2.3, 1GHz processor, 4GB Memory (+32GB expandable)
An Android device with Samsung S5PV210 1GHz processor, 512 MB SD RAM  the HeroTab is the possibly the lowest priced Capacitive screen Android tablet in the market. It does all it claims to do, Web browsing, Movies and much more with access to Android market. The specification has been kept low to maintain the final price and seems a reasonable device. It has mini USB and HDMI out port. Considering the 4 star review in Amazon, it does seem many have found the device worthy.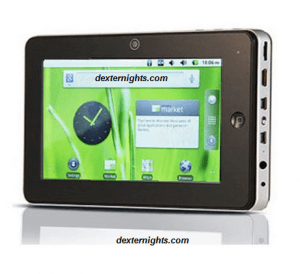 Some of the key disadvantages include 1.3 MP camera (more than enough for video chat), Poor display in Sun Light , Lack of GPS etc which are understandable for the price. Overall it is a good buy for the price.
Coby Kyros 7″ Tabler – $136  –  7″ Resistive Touch Screen , Android 2.1, 800 MHz Intel Pentium 4, 4GB Memory (+16GB expandable)
Another Android device but this one is running on an ARM1176 processor @ 800MHz with 512MB SD RAM, From the low end device manufacturer Coby, the 7 inch tablet also does what it claims.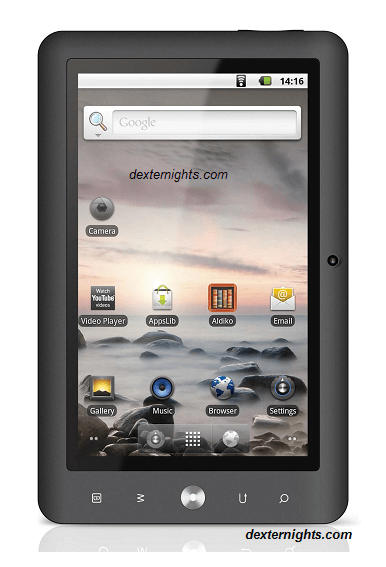 The screen feels like plastic, Touch screen is responsive and works but not like the High end devices. But other than that the device is very good for the price, the processor more than enough for running Android, most applications run smooth and most games play fine as well. The device is good for Music, Movies and Reading. As with most devices it has a problem reading in the sunlight. Coby Kyros also support 720p and 1080p output through the HDMI cable and you can use it a HD player for your TV.
ASUS Eee Pad Transformer – $394 – 10.1″ IPS Capacitive LED Screen, Dual Core Tegra2 1 GHZ, 1GB RAM
ASUS Eee Pad is not another low end device, rather a strong iPad competitor with a better than specs of Apple iPad 2. Eee pad has mini HDMI out, 5 MP rear camera, 1.2 MP front camera, 16GB internal Memory and SD Card slot.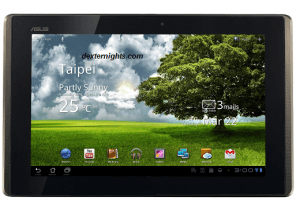 It also features GPS and Bluetooth 2.1. ASUS tablet runs on latest Android 3.2 OS. Apart from the regular apps and games on Android, ASUS has a impressive remote desktop feature supporting PC and Mac. And another key feature is the docking accessory (extra) which makes the Eeepad as the a full functional Laptop. The ASUS is definitely a popular alternative to iPad.
We will look at other devices like Samsung Galaxy Tab, Dell Streak,Motorola Xoom , Acer Iconia Tab, Toshiba Thrive etc in the next article.
(Visited 113 times, 1 visits today)