Apple is  going after Samsung for many reasons, but according to many experts the trigger is the new device Samsung released in April 2011. It is not the Galaxy Tab but the Samsung Galaxy S2 also know Samsung Attain or Samsung within in US.
Android has been evolving fast and with Nexus series everyone was expecting the device can match , the market leader Apple. But it appears finally it was up to Samsung to bring the real iPhone competitor , in many ways a real iPhone beater. It will be really harsh to compare iPhone 4 with Samsung Attain,  the Galaxy S2 is more of a competitor for the next generation iPhone be it iPhone 4S or iPhone 5.  But while going over the comparison we will compare the device with iPhone 4, Motorola Atrix, Google Nexus S , Nokia N9 and Samsung Infuse 4G.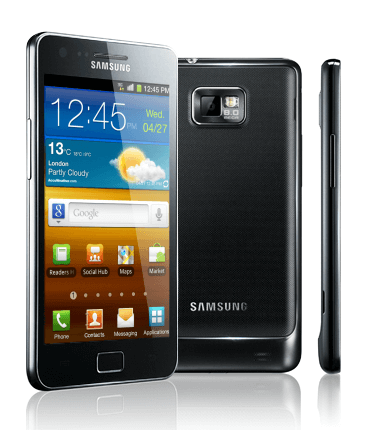 We will also use the names Samsung Galaxy S2, ATT Attain , Samsung Attain 4G, Samsung Within 4G (CDMA)  interchangeably. All the names refer to the one and only Samsung I9100 Galaxy S2 (SII) , the main difference would be Network frequencies if at all they exist.
Processing Power / RAM –
Samsung Attain probably defines the class of 2011 cellphones. It is the first major Cellphone to have a Dual Core processor and individual cores breaching 1GHz (clocked at 1.2GHz), but it appears Samsung has limited the clock frequencies to 1GHz only. It runs on the Samsung 1.2GHz ARM Cortex-A9 processor (Dual Core) on the exynos (Samsung Orion) chipset. The Phone also boasts a 1GB RAM and  Mali-400MP GPU.  These specs alone would beat many mainstream computers few years ago. The Phone has 16GB/32GB memory option for storage.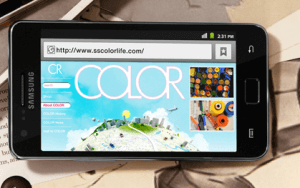 Compare this to iPhone 4's spec, it has 1GHZ Single Core Processor, 512 MB RAM and PowerVR SGX535GPU which are definitely one generation behind. And the Specs of  Samsung Attain (Samsung Within) most probably will also be the specs for next Gen iPhone.
Camera –
Samsung Attain is also the first phone which would bring Full HD Video Recording  ie 1080p @ 30fps. It also has 8MP camera with Auto focus and Geo tagging etc.  Samsung has also increased the front camera to a 2MP one from the VGA camera found on most models. Most of the current models have 720p video recording including the iPhone 4 , Samsung Infuse, Nokia N9 and Motorola Atrix (1080p with software update). Nokia N9 has fancy Carl Zeiss lens in place of the standard lens.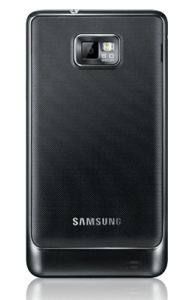 Samsung Attain (Samsung Galaxy S2)  –  8MP , 1080p Video
Samsung Infuse 4G – 8MP , 720p Video
Nokia N9 – 8MP , 720p Video (Carl Zeiss Lens)
iPhone 4 – 5MP , 720p Video
Motorola Atrix – 5MP , 1080p (with update)
Dimensions and Weight –
Samsung Galaxy S2 probably gets the sweet spot of the dimensions, little larger screen but thinner and lighter. This is not as large as the ATT Samsung Infuse 4G and not heavy like iPhone 4. It is definitely bigger than iPhone 4 due to bigger screen.
Samsung Galaxy S2 (Attain) – 125.3 X 66.1 X 8.49 mm
Nokia N9 – 116.45 x 61.2 x 12.1 mm
Samsung Infuse 4G – 132 x 71 x 9 mm
Iphone 4 – 115.2 x 58.6 x 9.3 mm
Motorola Atrix – 117.8 x 63.5 x 11 mm
Blackberry Torch – 111 x 62 x 14.6 mm
Weight comparison
Samsung Galaxy S2 (Attain) – 116 g
Nokia N9 – 135 g
Samsung Infuse 4G – 139 g
Iphone 4 – 137 g
Motorola Atrix – 135 g
Screen –
Samsung Galaxy S2 has 4.3 inch (480 x 800 pixels) Super AMOLED Plus capacitive touchscreen 16M colors. This is not upto iPhone's pixel density but you cant really make it out either. The phone has capacitive touchscreen and is super responsive due to the Processing Power. Also sports the Corning Gorilla Glass found on other high end devices, the Gorilla glass much stronger and scratch resistant.
It also runs on Android 2.3, has a standard 3.5 mm headphone jack. Uses A-GPS.
Supports
Audio formats
MP3, OGG, AAC, AAC+, eAAC+, AMR-NB , AMR-WB, WMA, WAV, MID, AC3, IMY, FLAC, XMF
Video formats
MPEG4, H.264, H.263, WMV, DivX, Xvid, VC-1
Image formats
JPEG, PNG, GIF, WBMP, BMP, AGIF
The phone has a large 1650mAH battery, which seems to be drained easily. But it is expected, that this issue should be fixed with software updates.
(Visited 78 times, 1 visits today)