Apple's highly anticipated 4th Generation iPhone hasn't failed its fans.Unlike the previous two releases this version does have some serious improvements over the previous iPhone 3G. But again these are nothing new in the smart phone world but new for the Apple world.
Multitasking :
Apple has launched Multitasking with a tag line "Multitasking done the right way " but it looks more like an excuse for such a delayed addition of this vital feature. With the previous version of iPhone, even running a messenger application in the background was impossible.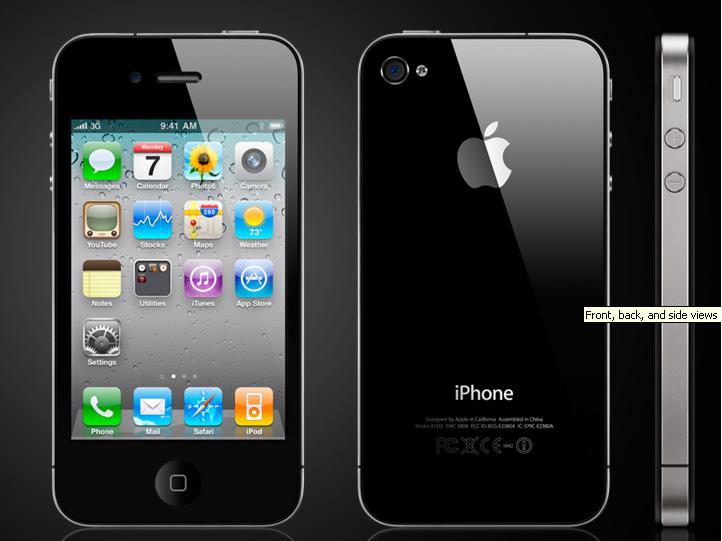 So after much debate and bashing from analysts Apple has finally introduced multitasking but it remains to be seen whether all applications will benefit from this feature or just a handful apps alone. Based on the limited preview Apple has chosen a "feel like multitasking approach" for some functions like games/mail etc where the state of the app is saved when going to background and retained back while returning to foreground. But other apps like GPS and Skype calls seem to be running in background.
Face Time :
Ok now this gets little more frivolous that media is giving so much hype to the video calling feature christened as Facetime, apart from normal video calling, iPhone 4 allows users to make video calls when connected to wifi like how they would do in yahoo messenger/google talk. But this feature works only with other iPhone 4 users on the other end.
Camera :
iPhone comes with a beefed up 5MP camera with LED flash, HD video recording ,HD Video editing and One touch focus this seems to be the most improved department after Multi tasking in iPhone.
Display :
Steve Job's statement of better than human eye display (Retina display) has become controversial as many display engineers challenging his notion. But the fact is Apple iPhone 4 display pixel density is four times better than iPhone 3GS, so it does make a difference while zooming in on web pages and pictures. Also the glass is also an improved as per Apple, which is stronger more scratch and oil resistant. As per Apple "By developing pixels a mere 78 micrometers wide, Apple engineers were able to pack four times the number of pixels into the same 3.5-inch (diagonal) screen found on earlier iPhone models. Made from the same materials used in helicopters and high-speed trains, the Retina display glass is chemically strengthened to be harder, more scratch resistant, and more durable than ever. The glass also features an oil-resistant coating that helps keep the screen clean."
Thinner and Heavier iPhone :
The iPhone 4 also sees a newly developed Alloy (variant of Stainless steel) forming the body of phone, which adds to thin and heavier attributes of iPhone 4. With this Apple claims the material is 4 times stronger than steel.
Apple A4 Processor is the new standard for iPhone and which according to Apple is the best processor suited for iPhone and handles multitasking better than the previous processors in the iPhone 3GS.
Overall iPhone 4 is definitely a much better deal than iPhone 3GS and a must upgrade. iPhone 4 will be available from June 24 th and preorders will be accepted in June 15. For countries like India it is expected to be launched at the end of 2010.
(Visited 122 times, 1 visits today)