Intel has launched the Ultra low voltage chip Core i5 which can very well use for laptops and also in mobile phones.This is considered to be a new variety of processor from Intel family and it also has 3MB smart cache.This processor is in turn having many advanced and also many new features.Processor speed is about 1.06GHZ.
Processor supports Hyper Threading technology with which there could be efficient utilization of Processor resources as it supports Thread level parallelism.This processor will also very well suit for Mobile devices as there is a speedstep technology which will satisfy the power conservation needs of mobile systems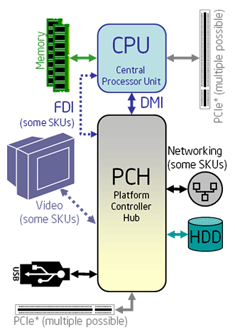 There is also a built in security system with which the system can be safe from various software attacks and also the data created and stored within the client PC is safe with the Trusted Execution Technology.Processor also has a built in hardware security which reduces the attacks from virus and prevents malicious code propagating through the network.
Intel Processor has a Clear Video Technology which delivers enhanced video playback, sharper images, and precise color control for a premium visual experience.
Memory Specifications
Max Memory Size 8 GB
Memory Types DDR3-800
# of Memory Channels 2
Max Memory Bandwidth 12.8 GB/s
Physical Address Extensions 36-bit
ECC Memory Supported No
Graphics Specifications
Integrated Graphics Yes
Intel® HD Graphics Yes
Intel® HD Graphics with Dynamic Frequency Yes
Graphics Base Frequency 166 MHz
Graphics Max Dynamic Frequency 500 MHz
Intel® Flexible Display Interface (Intel® FDI) Yes
Intel® Clear Video Technology Yes
Intel® Clear Video HD Technology Yes
Dual Display Capable Yes
Macrovision* License Required No
Expansion Options
PCI Express Revision 2.0
PCI Express Configurations 1×16
# of PCI Express Ports 1
Intel has released Bulk Budgetary price of around $241 for 1ku for retailers and customers.
(Visited 80 times, 1 visits today)