Neofonie a German organisation is coming out with iPad like Tablet device which was named initially as WePad.By later after all the skepticism the tablet device is renamed as WeTab and its release date is set to August.This tablet computer is going to be of 11.6 inch and the device price is also fixed for preorders
The 16GB WiFi-only model will cost around €449 ($573) and the 32GB version will cost around €569 ($726)
WePad oops! WeTab is going to be a 11.6 inch Android based slate with the resolition of about 1366 x 768 pixels whereas iPad is about 9×7 dimension.
WeTab comes with the Intel Atom N450 processor whereas iPad is with Apple's own processor addition to that WeTab comes with Intel GMA 3150 graphics.WeTab supports Wi-Fi and Bluetooth with 1.3 MegaPixel Camera.
WeTab weighs in at 800g whereas iPad weighs at 763 grams with Wi-Fi and 3G support but without 3G it is only 680 grams.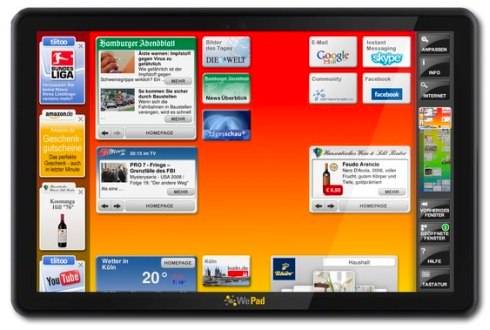 Neofonie claims that WeTab comes with many advantages compared to iPad by supporting flash,no software required to play music whereas iPad requires itune kind of softwares to play.
Neofonie also claims that there are already 20,000 customers waiting to do preorder and many customers are waiting for the WeTab release.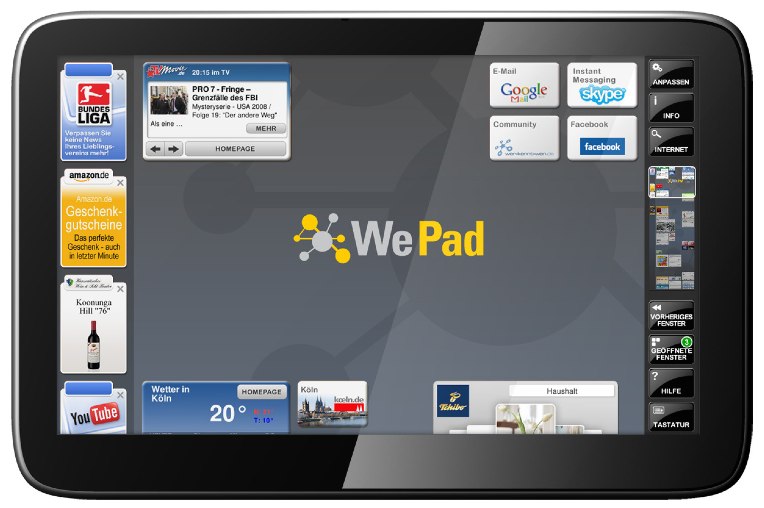 (Visited 105 times, 1 visits today)