If you are now in India then no doubt can be in you getting faster internet connection and 3G from now on.
All the common services around the world like Internet TV, video-on-demand,high speed internet connection,high speed internet in mobile devices will very soon be possible in India as already the Government has started the auction on providing 3G facilities.
Many new high end mobile devices are being released in India especially with the 3G facility but there was no possibility in using these facilities to its greatest extent.But now its very sure that 3G facilities will definitely be available in India though other countries has started looking for 4G connectivity.
As you all know that the bandwidth of a radio signal is defined as the difference between the upper and lower frequencies of the signal.The bandwidth required for 3G services should be as much as 15-20 MHz whereas for 2G its enough if the bandwidth is only around 30-200 KHz.
Auction has started today and it will continue till EOD and the government has set base prices for all the 22 zones at Rs 3,500 crore (Rs 35 billion) and Rs 1,750 crore (Rs 17.50 billion) for BWA.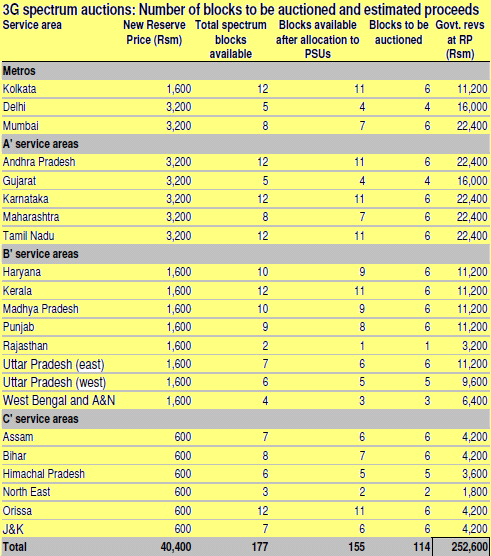 (Visited 108 times, 1 visits today)