Overview
Lamborghini Gallardo adds a new limited edition Valentino Balboni version for 2010 after an extensive upgrade. The high-performance Lamborghini Gallardo helps you to experience the exotic ultra-luxury of the car.
Lamborghini Gallardo intends to perform well, when compared with other Lamborghinis. This car serves both as a day to day driver and also a racing car.The 2010 Gallardo — dubbed LP 560-4 — is available as a coupe or Spyder convertible. The Balboni edition is dubbed LP 550-2. The Gallardo competes with the Ferrari F430 and Audi R8.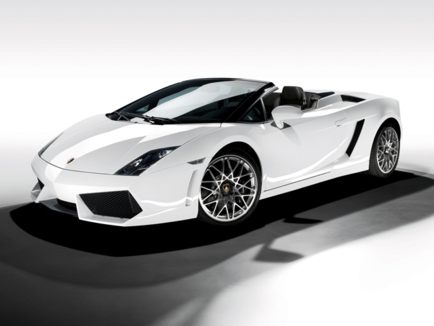 Exterior
This ultra-luxury car has conventional front-hinged doors. The body sits low which has big side scoops, sharp edges and curves. The cab-forward cockpit is integrated into the body, giving it a wedge-shaped profile.
* Bi-xenon headlamps, LED daytime running lamps
* Rear spoiler automatically deploys at high speeds
* Power soft-top on Gallardo LP 560-4 Spyder operates in about 20 seconds
* 19-inch wheels, Pirelli P Zero tires
* Balboni edition has unique paint, custom suspension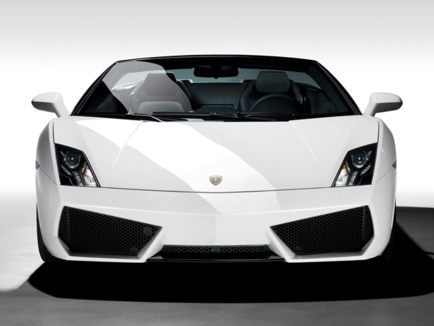 Interior
Gallardo is a performance-oriented car, but it also does not fail to satisfy the consumer's luxury needs. The cabin seats two, and an Ad Personam program allows customers to choose any interior color and trim combination.
* Standard leather upholstery; optional Alcantara upholstery and headliner
* Standard dual-zone climate control
* Optional heated seats, navigation system
* Optional carbon fiber trim
* Trunk located under the hood, with 3.9 cubic feet of cargo space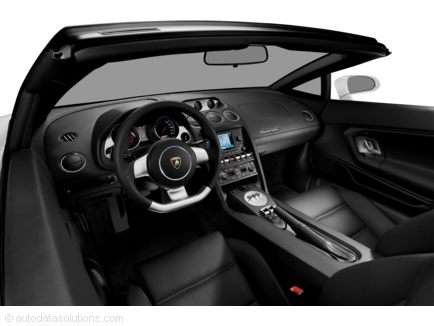 Under the Hood
Built with an aluminum body and space frame, all Gallardos but the Valentino Balboni have all-wheel drive.
* 5.2-liter V-10 with direct-injection
* 552 horsepower, 398 pounds-feet of torque
* All-wheel-drive system distributes 30 percent of power to the front wheels; system can be adjusted as
needed
* Rear-wheel-drive Valentino Balboni edition has 543 hp, 398 pounds-feet of torque
* Six-speed manual or six-speed automated manual
* Optional ceramic brakes
* Zero to 60 mph in under 4 seconds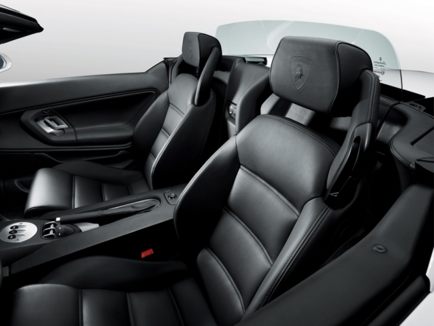 Safety
Standard safety features include:
* Anti lock brakes
* Electronic stability system
* Front and head-extending side airbags
Price
2 Door Spyder LP560 4 – $198,000
2 Door Coupe LP560 4 – $221,000

Available Colors
The exotic Lamborghini is available in four different colors.
Nero Noctis
Grigio Thalasso
Giallo Halys
Bianco Monocerus
(Visited 261 times, 1 visits today)