Sony has released "Sony Dash" in the market. It is basically an Internet tablet but offers much more to the users. With Apple launching its much-hyped iPad and HP tying up with Microsoft to unleash its latest slate PC, can Sony be far behind? The Japanese Electronics giant, which is losing market share to Apple and rival Korean companies, is on a revival track and this year it is revealing a number of new breakthrough gadgets.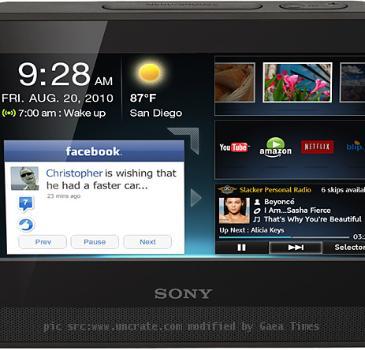 Sony Dash was shown at the CES a few months back for the first time. The device is being offered at a lucrative price of $200, which can give serious competition to the Apple iPad, which is quite expensive compared to Sony Dash. It has a nice 7-inch touch screen, which has a resolution of 800 x 480 pixels. It displays most Web Pages accurately. The device supports WiFi and so web browsing on the move is fairly easy for its users.The device is pretty powerful in the sense that it can playback video from Netflix and access social media applications without hiccup. However, it is not a net top since there is no such input device.
The Dash also has accelerometer. Sony has also provided a headphone jack and a USB port so that you can connect other devices. At its core there is a Linux based OS. Funnily enough, there is an alarm clock with the device and snooze feature
is also there. Maybe Sony has thought people will keep it by their bedside.
(Visited 51 times, 1 visits today)