Microsoft is a veteran software company, best known for its Microsoft Windows operating system and the Microsoft Office suite of productivity software. Microsoft operates in 139 countries with a  manpower of 135,000 employees (2010). Hence Microsoft did not want to waste their manpower in cheap traffics. Hence it has come up with an excellent idea to save both time and manpower. Microsoft recently started bus service for employees. Employees can start work from the bus itself and their office hour's counts from the time they start work in the bus. Traffic jam in cities is quite normal and company do not want to waste the time of the employees in roads. This is an initiative by Microsoft. The employees are satisfied with this work from bus program. Take a look at the bus!!!!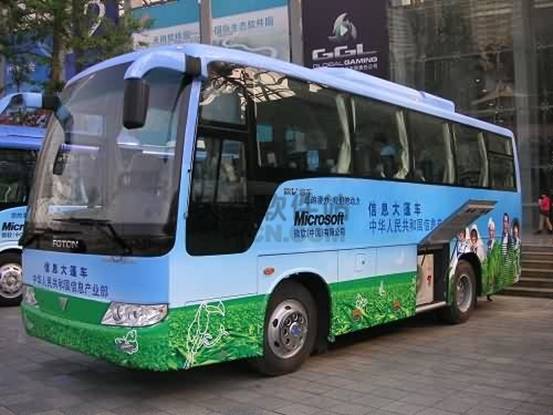 The bus looks cool and luxurious however the bus inside looks like a typical workplace.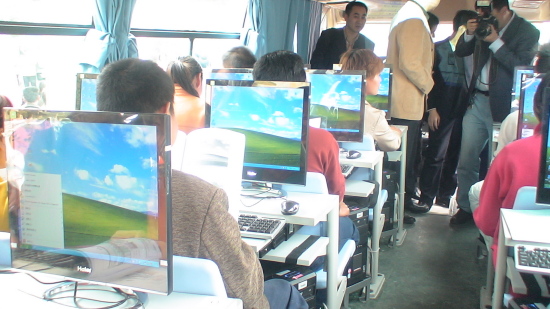 Take a look at the infrastructure of the bus!!!
(Visited 321 times, 1 visits today)