Microsoft today has announced that it has signed up a deal with Infosys to manage its internal IT operations and also some support kind of operations mainly for cost cut.But there is no change in their internal resources.Generlly if there is some outsourcing then resources will also be outsourced to perform the operations but Microsoft confirmed that their resources will not be moved to Infosys.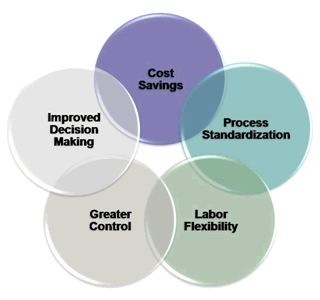 From Infosys point of view it is actually looking for a three year contract with Microsoft and it also says that Microsoft will be able to reduce cost by its effective service and support operations.
They also get a chance to experience Microsoft tools indepth and able to build applications in newer microsoft technologies
So overall Infosys has got a nice deal with Microsoft and also it will imporve its marketing value on the whole.
(Visited 114 times, 1 visits today)