As you know Apple is the most spelled word in today's mobile market as well as in Tablet computers. But Apple wants you to spell even more in front of its device and may be this is the plan from Apple to buy the small but powerful organisation Siri.
Siri is basically involved in developing some virtual applications mainly voice recognition and search programs.Siri is also involved in developing applications for some millitary activities and you can interact with the phone via voice or text like asking information on weather,route,restaurants and also details on other events.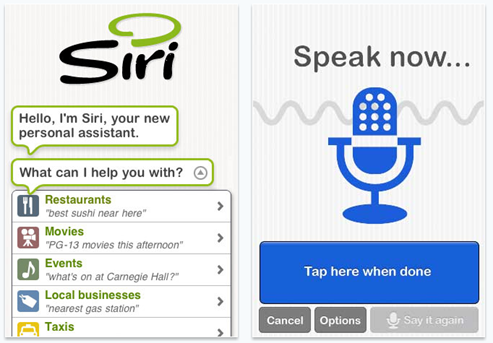 Siri has also developed some iPhone but it works only in US and also it is used by US Defense advance research project agency.Siri is one of the successful industry with artificial intelligence projects.It seems the acquisition deal could be worth somewhere in the neighborhood of $100 to $200 million.
Apple is trying to acquire many small and powerful organisations in the recent years in the similar way Google is also doing the same.
(Visited 60 times, 1 visits today)