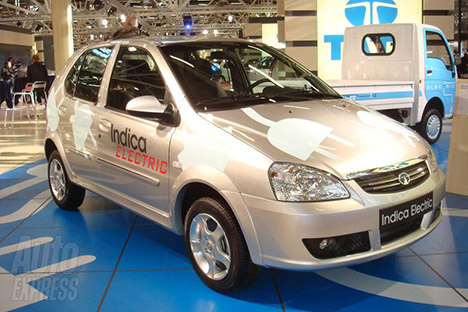 Ratan Tata  announced that  TATA motors is ready with its electric car to hit the road in September 2009. If one could remember a  year back TATA motors had showcased its elecric car in international Auto Show. That was the pre-Nano era. Now one expects TATA's electric car will surely attract more than what it did some years back.
TATA motors has modified its popular TATA Indica (first indigenously developed car in India) and readying an electric Car. TATA Indica is marketed in UK as City Rower. It is a Hatchback model and has a Sedan counterpart namely TATA Indigo.
TATA Indica is one of India's popular cars in last few years, its Diesel model being a hit among the Taximen and Indica Petrol among general Public. It sells at 8,000-10,000  USD (4 lakhs to 5 lakhs INR)   in India. The electric car might cost around 20,000 USD according to some sources.
(Visited 211 times, 1 visits today)